Technical parameters:
FIPPG , 2 / 3 - components PU form in place gasket, automatic PU foam gasket making machine & equipment
This machine can mix two (or three) kinds of raw material together and pour to pre-set position, groove, mould, or the flat surface of workpiece directly. Through chemical reaction, the liquid raw materials form elastic sealing strip in seconds. There is no joint or cut point, so comparing with other kind of sealing its effect is much better and with longer using life. And, during the forming process, the sealing strip surface become very smooth and without any crack, so its sealing effect is perfect. And, because it can stick on the workpiece naturally and tightly, no gluing worker is needed, huge cost is saved from labor and time, etc.
Foam sealing equipment is used more and more in sealing fields like controlling cabinets, lighting, motor vehicle, machining industry, etc. It is leak proof, oil proof, water proof, damping, noise proof, and sealing, etc. It is in accordance with certifications like UL/CE, MIL-STD-167, EN50298, and so on.
Gasket Making Machine Equipment Construction: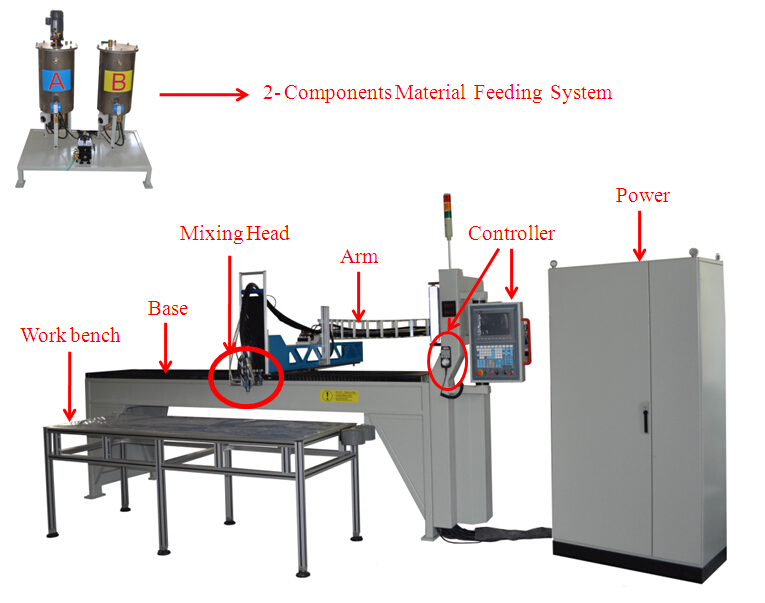 Gasket Making Machine Raw Material Reaction Principle:
Gasket Manufacturing Machine Standard type (3.5-30mm) equipment specifications:
Technical Specifications
Some Other details
Mechanical Arm
6*3 m
Technology
From Germany
Workbench
2.4*0.9 m
Mixing Head
From Germany
Material Bench
1.2*0.85 m
Operation
From Taiwan Syntec, CNC system
Working Stroke
2.4*1.2*0.25 m
Hand Controller
From Taiwan Syntec

Strip Width

3-30 mm

(groove 3-30)

(flat 5-30)

Motor
Panasonic Servo Motor
Gluing Precision
0.01 mm
Metering Pump
From Germany, Barmag
Working Speed
0-12 m/min
Cleaning
Water Risining
Max Speed
30 m/min
Material Barrels
Double walled stainless steel, control temperature automatically
Repeat Positioning Accuracy
+/- 0.03 mm
Control Mode
8 axis linkage,
1X+1Y+1Z+1mixing+2metering+2reserving
Dosing
0.5-5 g/s
Working Mode
2D or 3D
Filling Accuracy
0.1 g/s
Main Color
Silver gray, refer to picture, or black, red, ect. under discussing.
Mixing Speed
0-3000 rad/min
Custom-made, OEM, ODM
OK, no problem.
Mixing Ratio
1:10~10:1 Adjustable
Certifications
CE, RoHS, ISO, etc.
Gasket Making Machine Main Parts
1. Mixing Head:
Water Rinsing & Modular Design, or recycled chemical solvents for arid zone countries.
2- / 3- component mixing head with high-pressure water rinsing system and dynamic mixing system, for use with liquid to high-viscous polymer reaction materials for gasketing, gluing and potting.
2. Operation System:
CNC System from SYNTEC, 180 degree rotating freely, Multi-language selection, Storing huge frequently-used information, Plus USB interface and G-code program, Manual operation is for choice also, Can be operated simply.
3. Raw Material Barrels:
Double walled stainless steel, control temperature automatically.
4. Work bench:
Aluminum alloy, strong and durable.
5. Dosing System:
Barmag metering pump, Panasonic servo motor, Microscale (2-8mm) gluing is workable.
6. Hand Controller:
SYNTEC made, easily control, response quick and steady.
7. Driving system:
Panasonic servo motor, work steady, long using life.
Some Certifications, Patents, Honors we have
Our Gasket Making Machine Equipment Advantage:
** Advantages of Jinjie's Gasket Manufacturing Machine **

Our Company, Jinjie
Some other companies
Technology
From German, top level, mature and stable
R&D in China, Chinese level,
researching problems happened during the machines' using progress, then find out reasons and develop new types
Mixing Head

German technology and quality, Teflon coating for prevent residual

Chinese quality.
(the shape and structure keep changing, two or three years later, the old type will disapear; then, maintenance and after-sales service will become very difficult.
Working Mode
2D or 3D for choice
(could process special 3D patterns)
2D only
Control Mode
8 axis linkage as a whole
(1X+1Y+1Z+1Mixing +2Metering+2Reserved,
Could adjust & change to 3-components equipment or adding auto material feeding system according to needed.)
3 axis + other control systems,
the stability is not good enough.

Strip Width




(

Standard type

)

3.5-30mm

8-30mm

Strip Width




(

Micro- type

)

2-8mm

3-8mm
Repeat Positioning Accuracy
+/-0.03mm
+/-0.05mm
Dosing
0.5~5g/s
1~4g/s
Continous
working time
can keep working for a whole day
(there is a special coating on the mixing head to prevent residual)
Frequently temporarily stop
for cleaning residual, otherwise the mixing head will be clocked
After-sales Service
Jinjie's professional after-sales service group, technicians are English speaking
(the machine itself has very low failure rate, the maintenance is very simple and quick)
High failure rate, complex maintenance progress; after-sales service outsourcing, professional degree is limited, cost is very high.
Processing capability
of factory
machine shop belongs to ourselves, Jinjie; the metal frame is manufactured, assembled and adjusted by ourselves, high precision, good stability
The metal farme is manufactured by another one or more companies, then assembled together directly without testing, the stability is not good enough.
Quality & Offer

Top level German quality,

Price is very competitive

Common standard quality,

price is not competitive
Applications:
Jinjie FIPFG Sealing Equipments are widely used in fields like cabinets, vehicle, electronic, appliances, lighting, and filter, etc.
Power cabinets: Gluing and sealing on the surfaces of controller cabinets, power boxes, enclosures, doors, or other surfaces or groove, to prevent dust and moisture.
Lighting: Through foaming sealing to form sealing rings on lightings for industry, furniture, house or outside, etc.
Small containers & Packing case: sealing rings used on the cover edge of them with a lot of quantity to finish the sealing process efficiently and automatically.
Appliances: sealing strips are needed for kitchenware's top, back and inside, or filter of cleaner, and other appliances.
Vehicle: Sealing strips used on the car body, pedal, steering wheel stand, fireproof metal plate, and other areas like car window, vent, lighting cover, air conditioner, and so on.
Filter: like those used on oil industry, air conditioner, building, refrigerator, etc.
Micro type: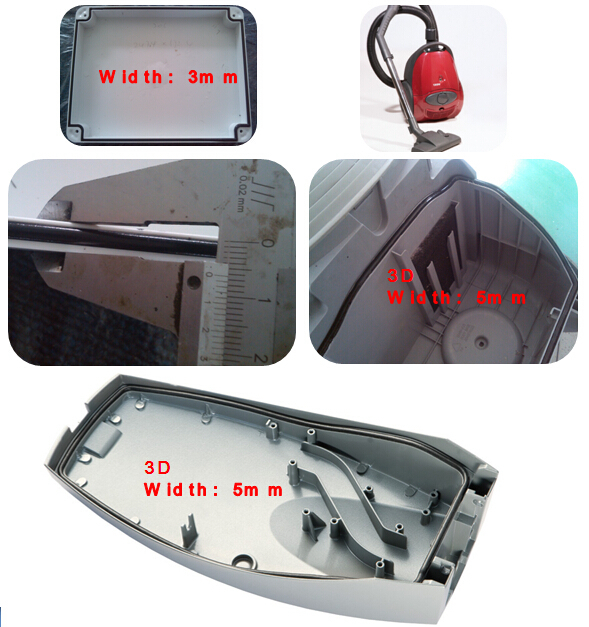 Quantity is Tiny, Effect is Perfect.
Standard type using:
Shut the door and everything's tight
Just in time and always tight
Clear requirements, clear solution
Some other accessory settings for choice:
Innovation leads the future, Cooperation creates a better future.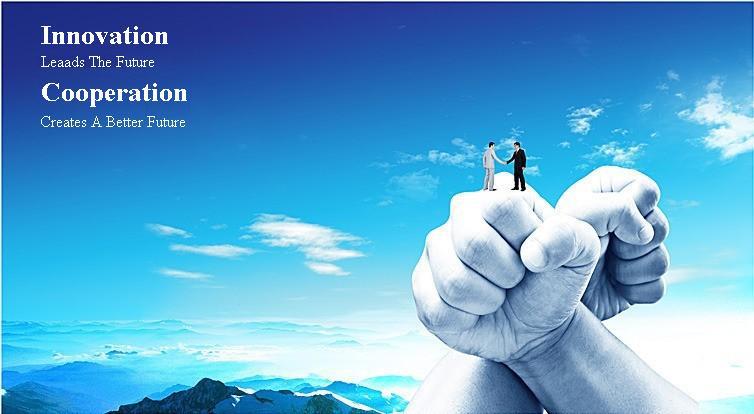 Jinie Service Center:
1. Professional sales team:
All salers are with higher education background, could communicate with customers and technicians efficiently. We can undstand the cusomters' needs quickly and provide solutions with offer and other details in short time.
2. Stick quality control system:
10 QC for 6 production lines, stick quality testing for every steps and with random inspections. We guarantee every machine deliveried is qualified in top level. Quality and working test report will be provided.
3. Packing & Delivery:
The machines are packed carefully with durable protections materials like foamed plastic, cartons, etc. Then, the machines will be loaded and deliveried by professional logistic workers and companies who have good cooperation with Jinjie or by well-known logistic group like MSK.
4. Installation & Training:
Professional English speaking engineer will go to your country to install the machine. The engineer will teach you how to use our machines in-site. And, we will provide you using intrucution in paper and vedio or other electronic version. Or, you can send people to our company to study the installation and using.
5. After-Sales Service:
Firstly, our machines themselves have very low failure rate, and their maintenance is very simple and quick. Then,

1) Remote monitor service system: through this system, we can provide the customers remote guidance and check the machine's problem in our office, It is very convenient and quick.
2) English speaking engineer: who can communicate with the user directly to check what's the problem and provide you the solutions.
3) On-site service: If there is some problem can not be solved by remote asssistance, our engineer will go to your company to solve it.
4)Maitenance: Besides the maintenance introduction and some free wearing parts, we send engineers to customer's company every year to maintain the machines, and collect customers' requirement and get their feedback for serving them better.
Our Customers' location: EU, US, Middle East, Qatar, Indian, Philippines, UK, Iran, Korea, Taiwan, Russia, China etc.
Main Clients: Volvo, Toyota, Far East Power, CLP Power Hong Kong and so on
Jinjie is a professional supplier and manufacturer of solutions for polyurethane automatic equipment system and other sealing systems, and integrated with design, R&D, production, marketing, and after-sales services. The company is located in Dalian, one of the most important port cities in the north of China.
We have excellent R&D team: A group of professionals majored in chemical engineering, machinery, automatic control, and etc. We are versatile and powerful in machining: One specialized factory for machining, where custom-made equipment can be produced quickly. The core technology of product is top-level: it is from German, and the components are from world-renowned suppliers. Our service system is perfect: huge distribution network, professional technology support, excellent after-sales service group and so on.
Main product: 2/3-components FIPFG sealing solutions equipment, PU Foam Sealing Equipment, Microscale Sealing System, Cabinet Sealing Machine, Lightings Sealing Gasket Machine, Automatic Car Sealing System, Silicon Sealing equipment, Dispensing Machine, Spreading Equipment, Gluing Machine, Thermally Insulating Aluminum Profiles Gluing & Cutting Equipment, Custom-made Machineries etc.
Dalian Jinjie could be a quality partner for your success.
Honesty is our company basic, you can trust us always.
Innovation is for assist you to achieve efficiently producing desired.
Safety & Environment-friendly equipment manufactured is our responsibility.
Customers' satisfaction and success is our serving goal, we are always work together with you.
Welcome for contacting with us at any time you want,
We will do our best to provide you the best quality product and services.
----------Jinjie Group
0086-13889624989 (Linda)